View Inventory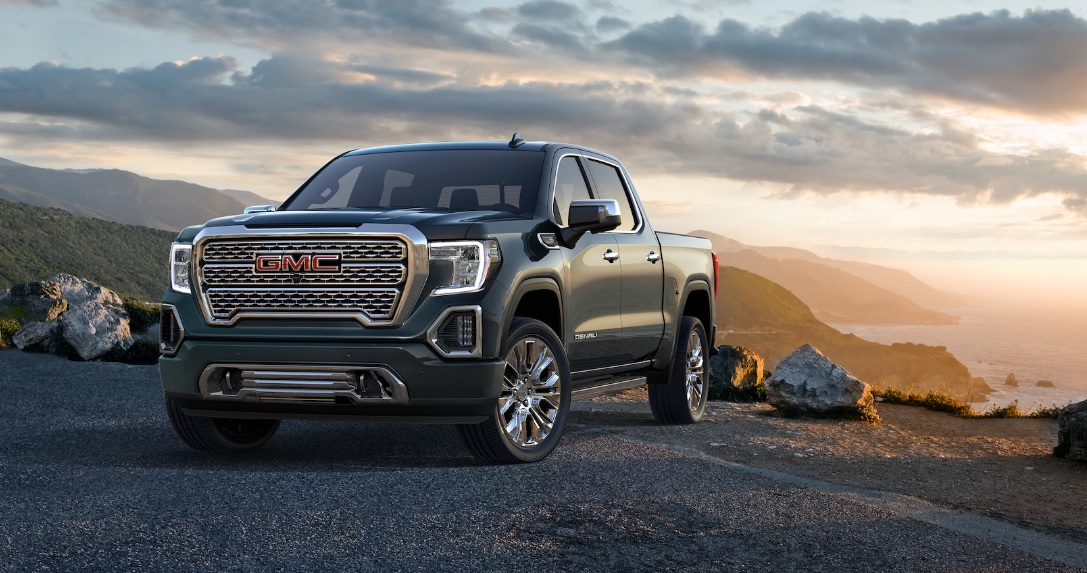 Vehicle Overview
Truck lovers are a special breed of people. If you are one of those people, then you will want to buy yourself a spectacular and breathtaking model truck. The 2019 GMC Sierra in Pueblo is a truck Lover's dream. The Pueblo GMC dealership, Wilcoxson Auto, has the new 2019 Sierra on its lot. Salespersons are ready to take you on a ride today in this amazing truck. If you're not quite sure why you should buy the 2019 GMC Sierra, then you could read through these reasons. Schedule a test-drive with the dealership serving Pueblo Colorado Springs once you realize how productive this model truly is.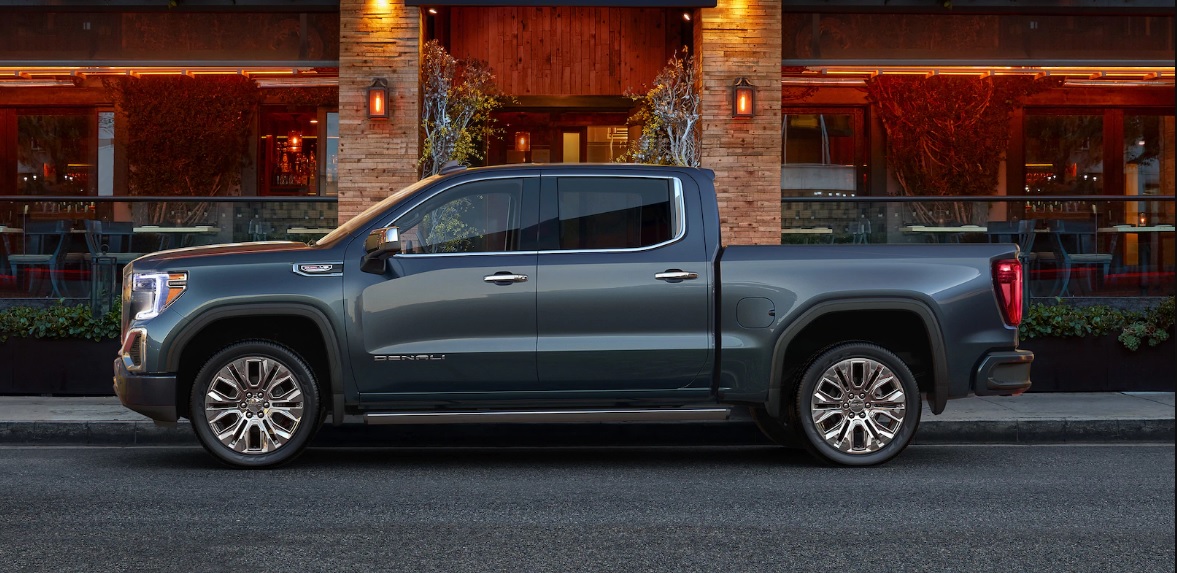 Exterior - 2019 GMC Sierra
Sierra fans are ecstatic about the fact that it has taken on a whole new exterior look. It no longer resembles the Chevrolet Silverado in any way. It has a distinct body that is attractive in its own right. Additionally, it has attractive colors such as Cardinal Red, Pacific Blue Metallic, Red Quartz Tintcoat, Dark Sky Metallic, White Frost Tri-coat and many more. You will have to get in touch with a specialist at the Pueblo GMC dealership, Wilcoxson Auto, to get a full list of all the available colors. They'll gladly tell you, and they may show them to you, as well. The shell is one of the most important parts of a car because it speaks about who you are as a person. Choose your colors wisely, and make sure you stay true to yourself and your unique personality.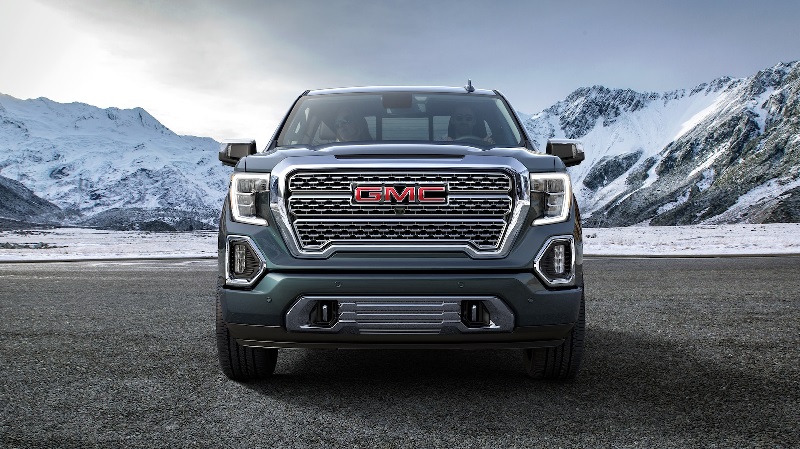 Interior - 2019 GMC Sierra
The new 2019 Sierra interior is one of the things that is going to completely fascinate You. The 2018 interior garnered and 8.6 score out of a possible 10 on the US News website. The 202019 GMC Sierra in Pueblo is even more fantastic than its predecessor was. The interior is just full of convenience features and other fun gadgets that will make your ride smoother and easier to handle. Just a few of the features that you can look forward to having in the 2019 GMC Sierra in Puebloare the keyless entry, heated mirrors, leather wrap steering wheel, electrochromic rearview mirror and an auxiliary power outlet. Of course, those are just a few of all the amazing things that you're going to have access to when you buy the 2019 GMC Sierra in Pueblo. You'll have to speak with someone at the Wilcoxson Auto Pueblo GMC dealership to get the full list of features.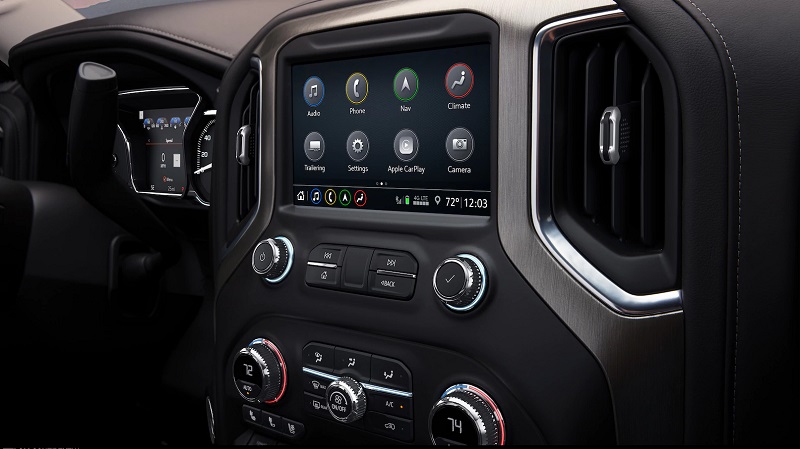 Mechanical/Powertrain - Sierra specs
You will be very pleased with the powertrain and mechanical features that you're going to have on this truck. You will have a 5.3-liter V8 motor that will give you a significant amount of horsepower kick. You will also have a maximum towing capacity of 11,900 and a maximum payload of 1,700 lb. That means did this beauty is going to be able to do a lot of work for you. It will be a star performer for you whether you are a frequent mover and h and hauler, or you just like to help friends and family members from time to time. You picked a winner with this one, so you should buy one today. Those are not the only things you're going to love about this model though.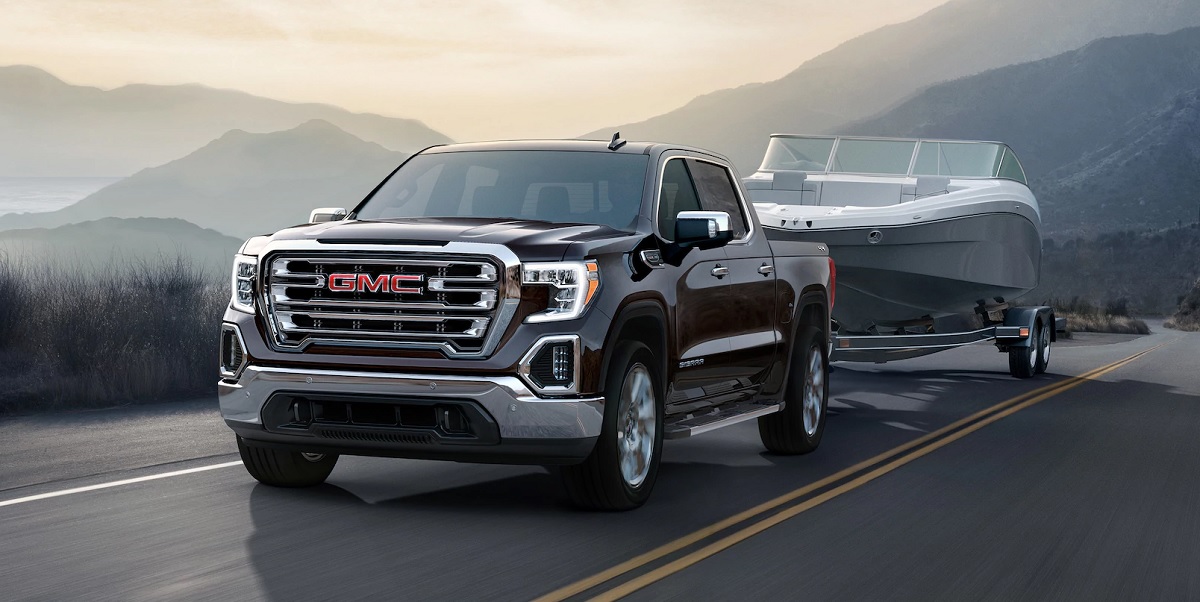 You are going to adore the massive amount of texts that you get inside of the cabin. Just a few of the technological goodies that you're going to see in this car are a wireless cell phone hookup, an onboard hands-free communication system, an optional navigation system, dual-zone AC, climate control and more. You are going to see some amazing features such as HD radio, Wi-Fi hotspot smart device integration and more. The features are just endless. You need to stop by the dealership so that you can get more information about them.
Safety Features - 2019 GMC Sierra dealer
GMC definitely did not slack on the safety features. You are going to have access to a busload of safety features that will work hard to protect you from all dangers. You will have airbags all around you to brace you in case you do have an impact with another vehicle. You will have four-wheel ABS to prevent your wheels from locking on you in an emergency. You will have other features such as electronic stability control, traction control and daytime running light. You can choose to have things like Lane departure warning and the blind spot monitor. You're in control of your own safety. Build one that makes you feel safe.
Get Ready to Ride Your Workhorse
Contact the dealership serving Pueblo Colorado Springs as quickly as possible. You're going to want to get first-hand experience of all the amazing things that you read about the new 2019 Sierra. The sales staff will be delighted to take you on that journey so that you can familiarize yourself with this fantastic truck. The next stage after you take your long test-drive is having a meeting with the finance department so that you can finalize the deal and become a proud owner of a new Sierra. Get started today.
**Article is for information only. Contact the dealer to get the latest information.**