View Inventory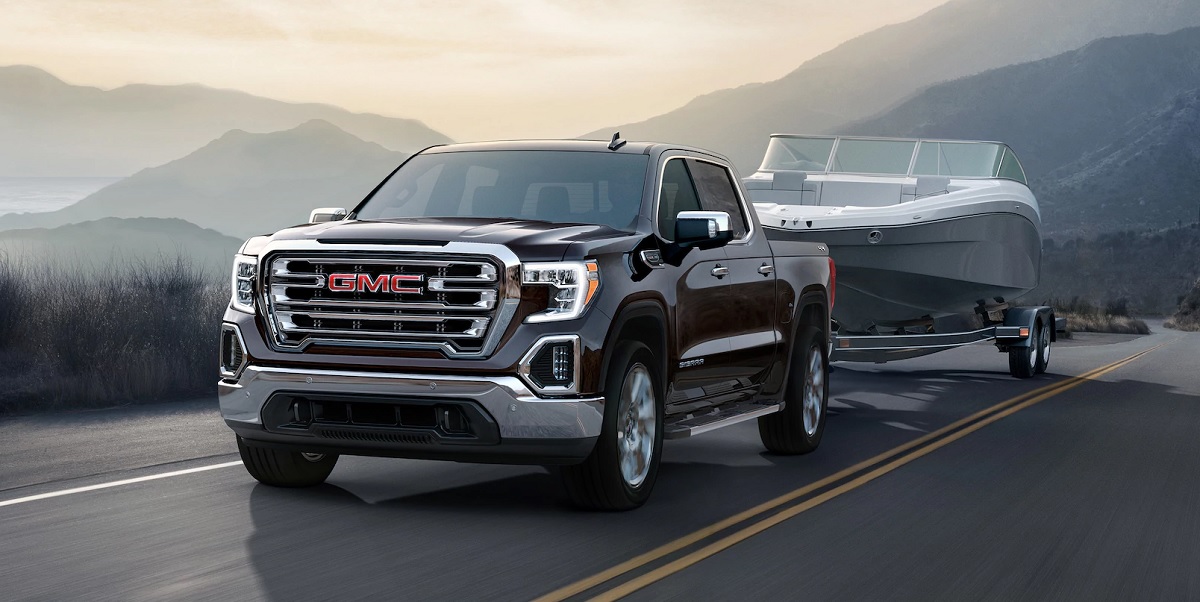 Vehicle Overview
When the time comes to shop for a new pickup truck, the GMC Sierra may be one of the first vehicles that comes to mind. For several decades, this model has been a true leader in its class. It has developed a solid reputation for its incredible driving experience and robust range of safety and comfort features. You may have initially been drawn to the undeniable appeal of the 2018 model, but a review of the 2019 GMC Sierra will reveal that incredible updates have been made to the new model. When you contact Wilcoxson Auto as your preferred Pueblo dealership, you will be able to take a closer look at the many improvements the automaker has made to this full-size pickup.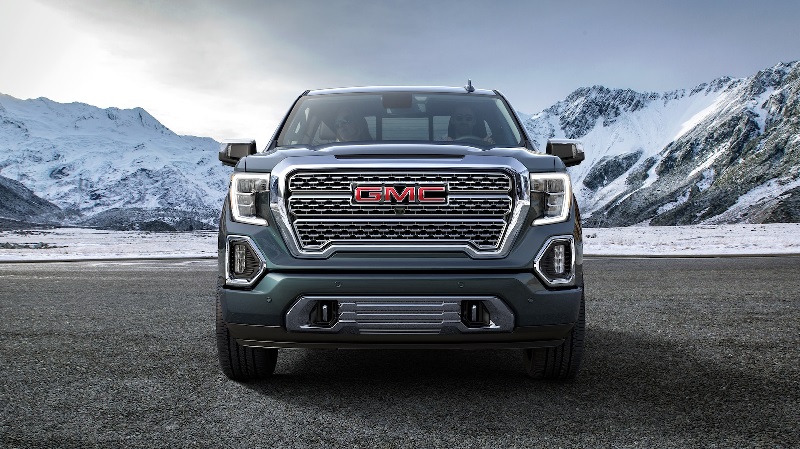 Exterior - 2019 GMC Sierra
Most aspects of this pickup's exterior have been improved, giving the new model a more aerodynamic and attractive look. While this pickup is both taller and longer than its predecessor, enhancements to the hood design, roof channels and tailgate have enhanced performance on the road. In addition, the bumper now has a flattened look with nostril-like features on either side. The headlights and grille have also been revamped with stunning results. As is the case with the 2018 model, the 2019 model comes with 17-inch painted steel wheels and all-season tires as standard equipment, but there is now the option to upgrade your tires up to 22 inches if desired. The function of the tailgate has been improved with a MultiPro feature, and this gives you the ability to more easily use the tailgate for a workspace. Another functional improvement is the CarbonPro storage box. This is a carbon fiber box that is designed to be resistant to corrosion and scratches. It also has a lighter weight and a three-prong power outlet, making the box more utilitarian for a wide range of purposes.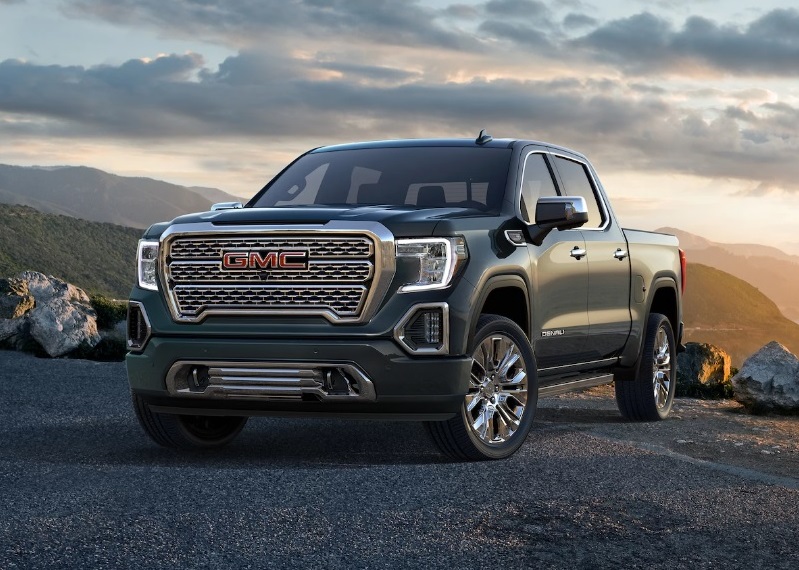 Interior - 2019 GMC Sierra
During your test drive in Pueblo Colorado, your salesperson will open the door to several of the 2019 trim levels so that you can admire the upscale materials and overall appeal of the cab in person. While all trim levels have received at least moderate improvements, the most substantial improvements are found in the elite Denali trim. In this premium trim level, you will see that GMC has made liberal use of many high-end materials, including pebble-grained leather on the seats and wood and aluminum trim throughout the cab. In addition to the aesthetic improvements in the Denali, this trim level also includes extra storage space behind the front seats and in a concealed location in the rear row.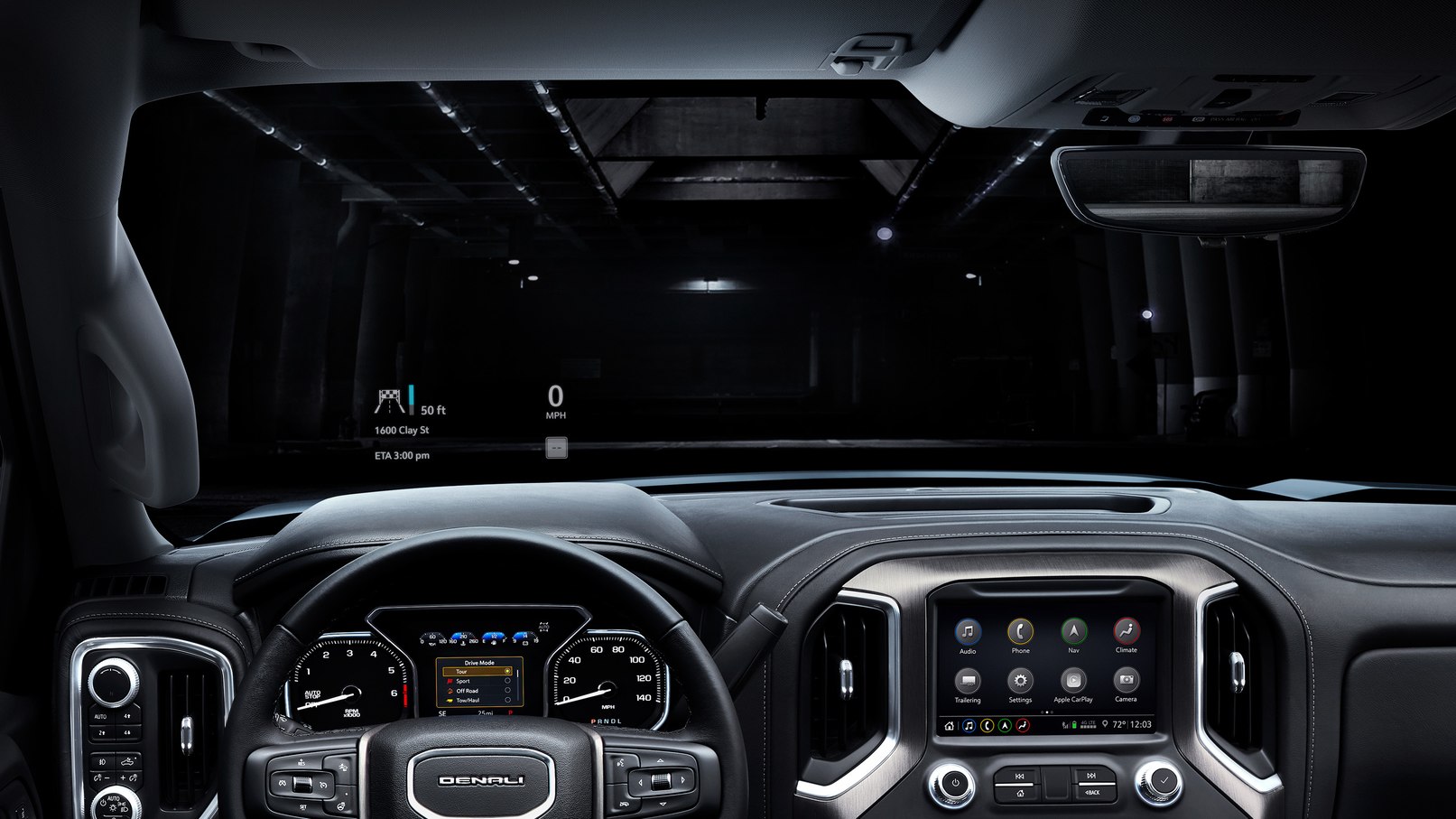 A few of the more advanced updates available in most trim levels are upgraded heads-up displays and a surround-view camera. As you might expect, the new model year's pickup also is loaded with other comfort features that improve your time on the road. Most trim levels for this year include speed-sensitive audio controls with a six-speaker sound system, power steering, cruise control with functionality on the leather-wrapped steering wheel, USB ports and power locks and windows. Drivers in Pueblo Colorado and in surrounding communities can easily visit our local dealership to review standard and optional equipment in all trim levels this year.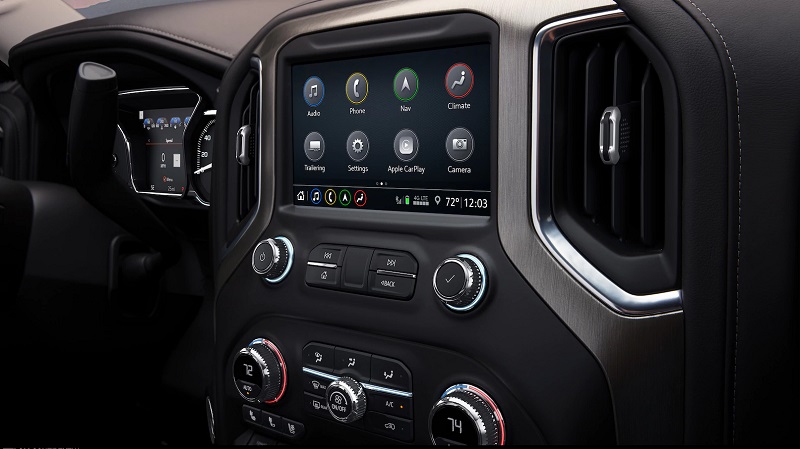 Powertrain - 2019 GMC Sierra specs in Pueblo CO
Many drivers have selected the Sierra as their vehicle of choice for years, and one reason for this is because of the pickup's superior power. While the automaker could have rested on its laurels, it took a strong stance to improve the powertrain significantly. Today's buyers will enjoy the ability to choose between a 5.3-liter or a 6.2-liter option that comes with V8 power and an automatic 10-speed transmission that has been overhauled dramatically. Adding to the benefits of the improved engine is the new Dynamic Fuel Management system, which is found in all trim levels with the purpose of enhancing fuel efficiency. The half-ton Sierra comes with a 10-speed auto transmission with an inline six, 3.0-liter turbodiesel engine. If you are thinking about buying a truck soon, it makes sense to review the engine options available in this year's model by test driving several vehicles at our dealership in Pueblo Colorado.
Safety - 2019 GMC Sierra dealer
When you contact Wilcoxson Auto as your Pueblo dealership, you will be able to explore the many safety features loaded into the new 2019 GMC Sierra. This pickup comes with many of the standard features that you will find in the 2018 model, but there are some new additions as well. For example, all trim levels this year are equipped with the multi-view camera that gives you a view around the entire perimeter of the truck for improved safety and easier trailering activities. If you prefer to buy the GMC Denali trim level, you will benefit from new features like pedestrian detection with a blind spot system and low-speed forward automatic braking. Some of the many features that have been available for years and that continue to be available in the new 2019 model include xenon headlights, daytime running lights, a post-collision safety system, adjustable headrests, airbags, rear row child safety seat latches and child door locks.
With so many incredible improvements found in the 2019 GMC Sierra, this is a pickup that should be a top contender in your search. With many trim levels and optional features available for you to choose from, it makes sense to examine the options in person at our Pueblo dealership. Contact Wilcoxson Auto today to schedule time for a test drive.